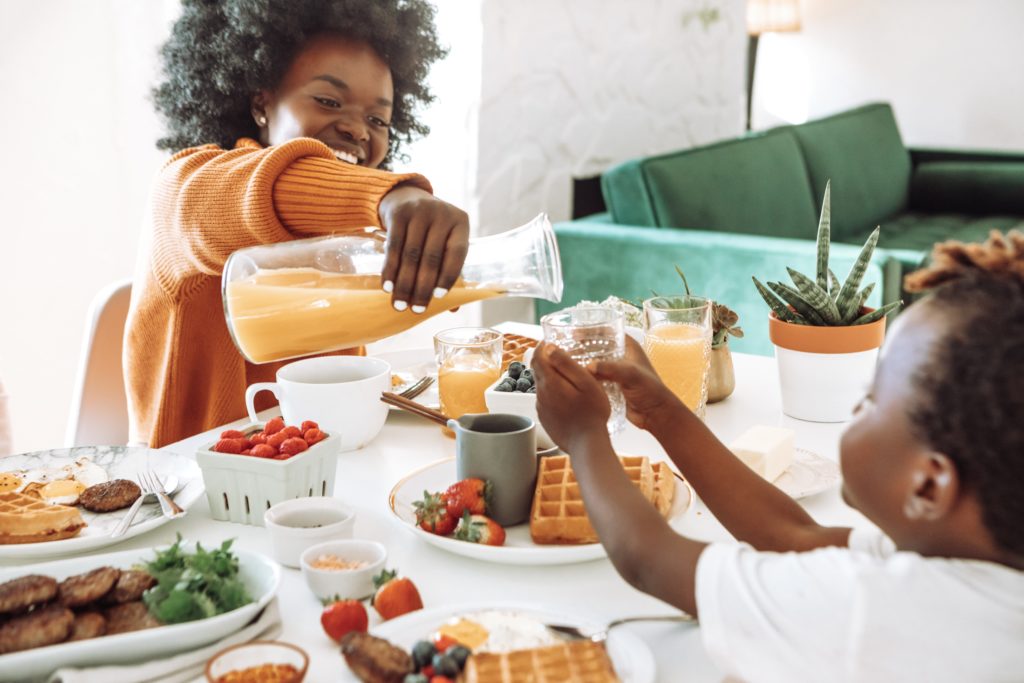 I felt like an archaeologist digging through the church closets the other day. I found racks of tracks, overhead projectors, and one box that brought memories flooding back. It contained a film strip projector and a record player. Do you remember visiting someone's home, setting up a screen, unpacking a projector, and loading the Jules Miller filmstrips? I would dim the lights, start the record, and listen for the "ding" that signaled it was time to advance to the next slide.

Books, tracks, filmstrips, and a myriad of methods to share the gospel were great, but there is something I believe is even more effective: hospitality. Making friends is fundamental to sharing the good news about Jesus. It's not a method or a program. Hospitality is just opening your home and your life to others. It's as simple as sharing a smile and a cup of coffee and filling your life with friends.

However, there is a huge difference between "entertaining" and "hospitality." Karen Mains in her book, Open Heart, Open Home (Elgin, Ill.: Cook, 1976) explains the difference:

Entertaining says, "I want to impress you with my home, my clever decorating, my cooking." Hospitality, seeking to minister, says, "This home is a gift from my Master. I use it as He desires." Hospitality aims to serve.
 
Entertaining puts things before people. "As soon as I get the house finished, the living room decorated, my housecleaning done—then I will start inviting people. Hospitality puts people first. "No furniture—we'll eat on the floor." "The decorating may never get done—you come anyway." "The house is a mess—but you are friends—come home with us." Entertaining subtly declares, "This home is mine, an expression of my personality. Look, please, and admire." Hospitality whispers, "What is mine is yours."

I know concerns about covid have put a damper on the practice of hospitality, but maybe we can find ways to revive this essential Christian practice. (The Apostle Paul makes hospitality an essential qualification for a man to serve as an elder! 1 Timothy 3:2 – 3) Who doesn't love a picnic or a cookout? Perhaps our need to practice hospitality will serve as another reason for us to be vaccinated. Let's close with these admonitions:

Paul reminded the Romans: Do not be slothful in zeal, be fervent in spirit, serve the Lord. Rejoice in hope, be patient in tribulation, be constant in prayer. Contribute to the needs of the saints and seek to show hospitality (Romans 12:11 – 13).

And he told Titus: For an overseer, as God's steward, must be above reproach. He must not be arrogant or quick-tempered or a drunkard or violent or greedy for gain, but hospitable (Titus 1:7 – 8).

The Hebrew writer said: "Let brotherly love continue. Do not neglect to show hospitality to strangers, for thereby some have entertained angels unawares" (Hebrews 13:1 – 2).
Finally, the Apostle Peter says, "Show hospitality to one another without grumbling" (1 Peter 4:9).