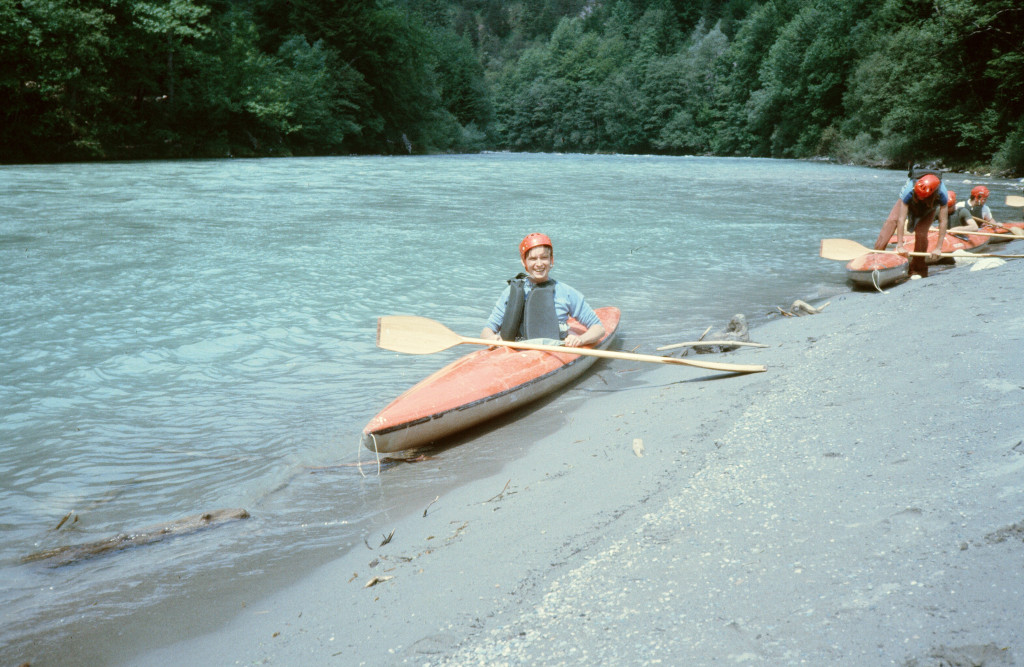 Jan says I don't have hobbies. I have obsessions! That may be true, but some things are worth pursuing. For example, the Apostle Paul told his young protégé, Timothy, to flee from evil and "Pursue righteousness, godliness, faith, love, steadfastness, gentleness" (1 Timothy 6:11). So let's think about these six virtues and then ponder what it means to pursue them.
To understand the meaning of our first virtue, righteousness (dikaiosune, δικαιοσύνη), we need to understand its opposite, evil (kakia, κακία). The base definition of kakia is "empty."
The word κακός … expresses the presence of a lack. It is not positive; it is an incapacity or weakness. Like "evil," it has more than purely moral significance. The wealth of the term is expressed in the developing concepts χείρων [worse[1]], κακίων [evil], ἥττων [inferior]. Thus κακός means "mean," "unserviceable," "incapable," "poor of its kind." [2]
We might say, "Evil is a dead end." It makes great promises that it can't fulfill. People are challenged to "climb to the top of the ladder," only to discover it is empty when they get there. So many sins promise happiness, but it's kakia – empty. Righteousness is the opposite of that. This virtue is fulfilling!
It is also interesting to note that the Greeks believed kakia arises through ignorance. [3]. Therefore, it is safe to say that pursuing righteousness involves education. Christians are to go through life with both eyes wide open. We understand the consequences of our actions and so avoid evil as we seek righteousness. Jesus said, "Blessed are those who hunger and thirst for righteousness, for they shall be satisfied" (Matthew 5:6).
How do we pursue righteousness? Jesus also said the place to begin the search is to "seek first the kingdom of God and his righteousness, and all these things will be added to you" (Matthew 6:33). The Apostle Paul emphasized the importance of Bible study in the pursuit of righteousness when he wrote:
"All Scripture is breathed out by God and profitable for teaching, for reproof, for correction, and for training in righteousness, that the man of God may be complete, equipped for every good work" (2 Timothy 3:16 – 17).
The author of Hebrews adds:
"For though by this time you ought to be teachers, you need someone to teach you again the basic principles of the oracles of God. You need milk, not solid food, for everyone who lives on milk is unskilled in the word of righteousness, since he is a child. But solid food is for the mature, for those who have their powers of discernment trained by constant practice to distinguish good from evil" (Hebrews 5:12 – 14).
But true righteousness isn't just a matter of thinking. It is faith in action! This was crucial for the Apostle John, who wrote:
"Little children, let no one deceive you. Whoever practices righteousness is righteous, as he is righteous. Whoever makes a practice of sinning is of the devil, for the devil has been sinning from the beginning. The reason the Son of God appeared was to destroy the works of the devil. No one born of God makes a practice of sinning, for God's seed abides in him; and he cannot keep on sinning, because he has been born of God. By this it is evident who are the children of God, and who are the children of the devil: whoever does not practice righteousness is not of God, nor is the one who does not love his brother" (1 John 3:7 – 10).
In other words, if you want to be right, you need to do right.
---
Footnotes:
[1] So the proconsul said: "I have wild beasts; I will throw you to them, unless you change your mind." But he said: "Call for them! For the repentance from better to worse is a change impossible for us; but it is a noble thing to change from that which is evil to righteousness." Polycarp in Holmes, M. W. (1999). The Apostolic Fathers: Greek texts and English translations (Updated ed., p. 235). Baker Books.
[2] Grundmann, W. (1964–). κακός, ἄκακος, κακία, κακόω, κακο͂ργος, κακοήθεια, κακοποιέω, κακοποιός, ἐγκακιέω, ἀνεξίκακος. In G. Kittel, G. W. Bromiley, & G. Friedrich (Eds.), Theological dictionary of the New Testament (electronic ed., Vol. 3, p. 469). Eerdmans.
[3] Ibid.