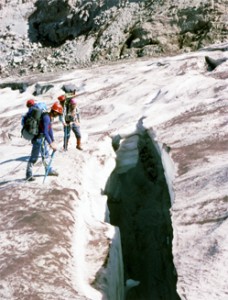 There is a passage in the Apocalypse that startles me. As the book is drawing to a close, Jesus tells John:
 "It is done. I am the Alpha and the Omega, the Beginning and the End. To him who is thirsty I will give to drink without cost from the spring of the water of life. He who overcomes will inherit all this, and I will be his God and he will be my son. But the cowardly, the unbelieving, the vile, the murderers, the sexually immoral, those who practice magic arts, the idolaters and all liars—their place will be in the fiery lake of burning sulfur. This is the second death," (Revelation 21:6-8).
The list startled me. I expected murderers, sexually immoral and liars to burn in hell, but cowards? As I continued to think about this, it dawned on me just how important courage is. Do you remember the Parable of the Talents? The one servant with the one talent failed because he was afraid:
24 "Then the man who had received the one talent came. 'Master,' he said, 'I knew that you are a hard man, harvesting where you have not sown and gathering where you have not scattered seed. 25 So I was afraid and went out and hid your talent in the ground. See, here is what belongs to you,'" (Matthew 25:24, 25).
"I was afraid." How often has fear kept us from doing what we know is right? James, the brother of Jesus, said, "Anyone, then, who knows the good he ought to do and doesn't do it, sins," (James 4:17). Theologians call this a "sin of omission." Contrast that with a "sin of commission" – actively doing wrong. I suspect more people will fail to reach heaven because of sins of omission than any other. Again, Jesus told his followers, his disciples:
41 "Then he will say to those on his left, 'Depart from me, you who are cursed, into the eternal fire prepared for the devil and his angels. 42 For I was hungry and you gave me nothing to eat, I was thirsty and you gave me nothing to drink, 43 I was a stranger and you did not invite me in, I needed clothes and you did not clothe me, I was sick and in prison and you did not look after me.'

44 "They also will answer, 'Lord, when did we see you hungry or thirsty or a stranger or needing clothes or sick or in prison, and did not help you?'

45 "He will reply, 'I tell you the truth, whatever you did not do for one of the least of these, you did not do for me.'

46 "Then they will go away to eternal punishment, but the righteous to eternal life," (Matthew 25:41-46).
The more I thought about the sin of being a coward, the more I understood why Jesus is so appalled by the lack of courage in his disciples. A cowardly leader is so afraid of doing the wrong thing that he fails to act and the congregation suffers the consequences. A cowardly Christian is like outdated yeast that fails to leaven the dough and we end up with flat bread instead of a light, flaky, golden loaf. A cowardly church hides behind closed doors and fails to tell the world of a loving Savior.
So how do we learn to be courageous Christians? Courage isn't something we think about. It is something we do. It's time to step out of our comfort zones and be agents of change – the salt and light that Jesus expects us to be (Matthew 5:13-16).